Skip to Content
The Team at Algonquin Smiles Will Have You Smiling Again Using Dental Implants
Missing teeth can make you look unattractive, cause jaw pain and functional problems, and even impair your enjoyment of food. Our team of caring and compassionate dentist in Algonquin, Illinois, restore your smile with natural-looking, permanent dental implants that let you face the world with confidence and eat normally again. If you're ready to replace a missing tooth or teeth in the most natural-looking way possible, call our helpful staff at Algonquin Smiles to arrange an appointment or book one with the online form.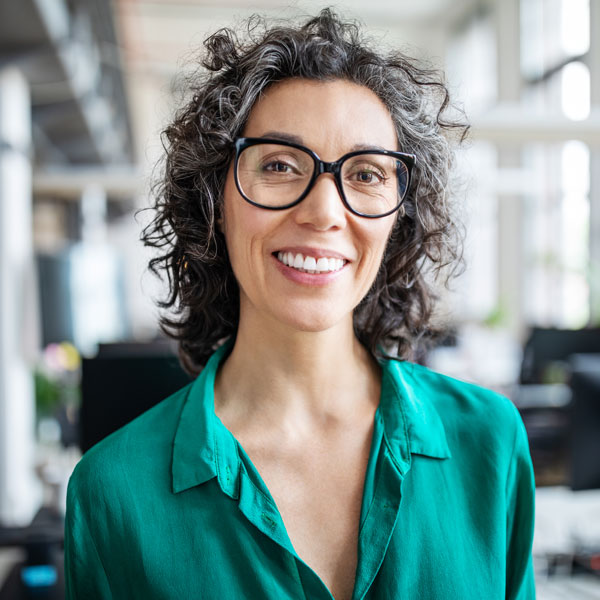 Dental Implants Q & A
What is a dental implant?
A dental implant is a permanent false tooth that looks and functions like your original tooth. The implant consists of a titanium post that our dentists inserts through your gum into your jawbone, where it acts as a root. Once your jawbone fuses to the post, our dentists tops the post with a porcelain, metal, or composite tooth-colored crown.
Why do I need to replace a missing tooth?
Missing teeth disturb the function of your teeth, jaws, and even your digestive system. Your teeth function as a set; when even one tooth is extracted or lost, your other teeth may slip out of alignment. You can't chew as efficiently when your teeth are in the wrong position, which may affect your digestion.
Correctly aligned chewing also exerts positive pressure on your jawbone. The pressure reminds the bone to create new bone cells. Without the daily pressure of a tooth on the bone, the jaw atrophies near the gap. Missing teeth may also lead to:
Increased risk of infection
Sagging mouth and older appearance
Speech impediments
Jaw pain, including temporomandibular joint disorder (TMJ)
What happens during my procedure?
You need at least two dental surgeries over six to eight months to complete your dental implant procedure. In the first operation, Dr. Audrey Sim implants a titanium anchor in your gum and through your jawbone and then attaches tiny posts to the anchor. The posts extend beyond the gum and eventually hold your false tooth in place. Your jawbone takes about three to six months to fuse to the titanium anchor. During that time, you may wear a temporary false tooth and eat a soft diet.
Once the implant is solidly rooted, our dentist measures you for a tooth-colored crown designed to fit over the posts. After the lab has created your tooth, the dentist cements it in place. Your new tooth functions and looks just like a real tooth. You clean it and treat it the same way you would a natural tooth.
For expert dental care, give us a call and schedule an appointment. Reach out to our office by calling 847-854-9833 at your earliest convenience!