Skip to Content
Save Your Smile with Root Canals at Algonquin Smiles
Teeth that are broken, decayed, and infected don't always require extraction. Dr. Audrey Sim at Algonquin Smiles in Algonquin, Illinois, perform root canal treatments to clean, restore, and strengthen your original teeth. If you have an aching or infected tooth that may need a root canal treatment and you live in Algonquin, Carpentersville, Crystal Lake, Huntley, or Lake in the Hills, Illinois, contact the friendly, helpful staff at Algonquin Smiles. They can arrange an appointment for you, or you can book one yourself with the online form.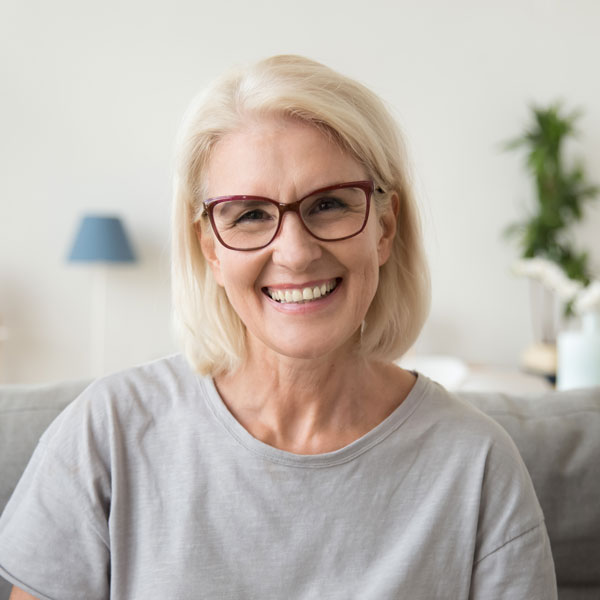 Root Canals Q & A
What is a root canal treatment?
A root canal treatment is a simple, nonsurgical, endodontic procedure that restores your infected tooth so that it doesn't require extraction. Root canal therapy also prevents the infection in your tooth from spreading to your other teeth, your jawbone, or even your bloodstream.
Dr. Audrey performs root canal therapy in the office with local anesthesia. Dental professionals in the United States perform more than 14 million root canal procedures a year, with a 90% success rate.
How did my tooth get infected?
The dental pulp that forms the center of your tooth is filled with sensitive nerves, blood vessels, and connective tissues that run through narrow tubes called root canals. The root canals reach from the pulp all the way down the tooth roots.
When the enamel that protects your teeth is damaged by cracks, breaks, or decay, bacteria can spread from your mouth through the cracks into the dental pulp, where it may cause an infection.
How can I tell if I have an infected tooth?
Infected root canals can be extremely painful, especially when you chew. You might also feel intense, persistent pain after your teeth are exposed to heat or cold, such as when eating ice cream or drinking a hot beverage. Other signs of a tooth infection include:
Discolored teeth
Darkened teeth
Swollen, painful, or lumpy gums
What happens during a root canal?
If Dr. Audrey Sim believes that an endodontic root canal treatment can save your tooth, they remove the infected material from your tooth, and then thoroughly cleans and disinfects the empty chamber.
They fill the chamber with a rubbery substance called gutta-percha, which makes the tooth solid and stable. Gutta-percha also seals and protects the chamber from future infections.
Finally, Dr. Audrey Sim caps your cleaned and stabilized tooth with a new crown that looks like one of your natural teeth. Once your tooth has been restored, you use it and clean it just as you would a natural tooth. However, you may need more than one visit to complete your root canal therapy, depending on the extent of the infection and the state of your tooth.
For quick relief from the pain and damage of a sudden dental injury or malady, give us a call and schedule an appointment. Reach out to our office by calling 847-854-9833 at your earliest convenience!