Skip to Content
Custom Veneers from Algonquin Smiles Help Shape Your Smile
If you've always wished for a dazzling smile filled with beautifully shaped white teeth, porcelain veneers can make your dream come true. You can redesign your smile with the help of porcelain veneers custom-designed for you by Dr. Audrey Sim at Algonquin Smiles in Algonquin, Illinois. If you live in Algonquin, Carpentersville, Crystal Lake, Huntley, or Lake in the Hills, Illinois, call the friendly staff at Algonquin Smiles to arrange an appointment for porcelain veneers, or use the online form.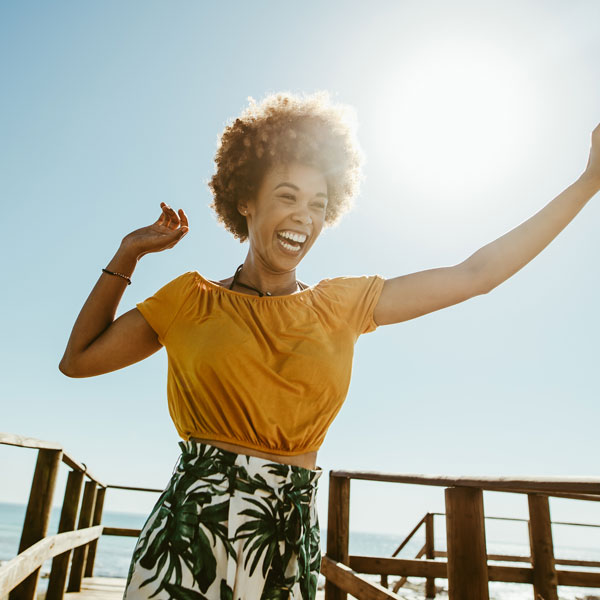 Veneers Q & A
What are veneers?
Dental veneers at Algonquin Smiles are thin shells made of high-quality porcelain that Dr. Audrey Sim bonds directly to the front surfaces of your teeth. Porcelain veneers can improve the shape, length, and color of your teeth to give you a radiant and dazzling smile.
What are the advantages of veneers?
Porcelain veneers are a low-maintenance way to improve your smile. You clean and floss them twice a day, just as you do your normal teeth. But with veneers, you no longer have to worry about whitening treatments. Veneers are stain-resistant, so you can drink red wine and coffee without discoloring your new teeth.
As with your natural teeth, you must be careful not to bite or chew hard substances, such as ice. You should never use your natural teeth or porcelain veneers as a tool. With proper care, your porcelain veneers should last 10 years or more.
What improvements can porcelain veneers make to my smile?
If your teeth and gums are healthy, Dr. Audrey Sim use veneers to cover teeth that are:
Cracked or broken
Misshapen
Out of alignment
Gapped
Discolored
How can I get my perfect smile?
Whether your dream is to restore your damaged teeth to the bright, happy smile you had when you were younger, or to design a whole new Hollywood-level smile, feel free to show Dr. Audrey Sim images of your ideal smile.
Dr. Audrey Sim takes great care to create porcelain veneers that bring out your natural beauty while still getting you the smile you want. They work with you to design the perfect shade, shape, and length of your veneers.
How long does it take to get veneers?
If you have periodontal disease or decayed teeth, Dr. Audrey Sim resolves those issues first. When you're ready for veneers, Dr. Audrey Sim meets with you at least three times.
At your first appointment, they take impressions of your teeth and learn about your goals. After the lab creates your veneers, they fit and shape them during your second consultation. Finally, after you've worn the temporary veneers for a while, Dr. Audrey Sim checks to ensure that they are fitting and functioning optimally.
If you've been self-conscious about gaps or missing teeth in your smile and you're looking for a reliable fix, don't hesitate to give us a call and schedule an appointment. Reach out to our office by calling 847-854-9833 at your earliest convenience!