Skip to Content
Gum Disease Laser Therapy
Periodontal Therapy
People get periodontal or gum disease because bacteria becomes trapped below the gumline and eats away the attachment between the gum and tooth. Approximately 75% of all Americans have some form of periodontal disease. Unfortunately, only about 3% will get treatment before it's too late. The rest will end up losing their natural teeth to periodontal disease.
Gum disease is a silent, painless and serious bacterial infection that usually goes unnoticed or ignored until severe gum and bone destruction occurs. By the time the pain of gum disease becomes unbearable, it is usually too late for effective treatment. Untreated gum disease is the leading cause of tooth loss.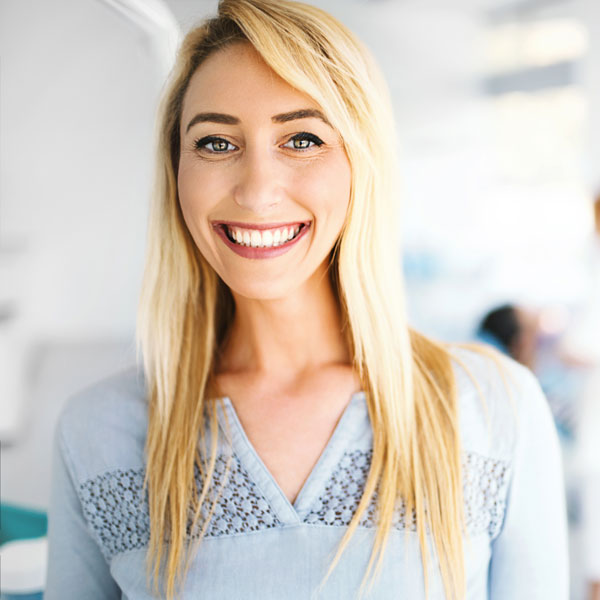 Complete Nonsurgical Periodontal Care
Our team of talented hygienists is trained in the most recent and advanced techniques to treat all four stages of periodontal disease. Using a combination of comfortable ultrasonics and instrumentation, painless laser-assisted dentistry, gentle disinfection and local antibiotics placement, we can treat gum disease nonsurgically.
Recent research has shown that periodontal disease is linked to many systemic diseases, such as diabetes and heart disease. That's why we check every patient for periodontal disease at every visit to help safeguard not just your oral health but your overall health.
Gentle Periodontal Disease Treatments
Dr. Audrey Sim is a highly experienced local dentist who performs gentle treatments for periodontal disease. They serve the residents of Algonquin, IL as well as the nearby Illinois communities of Carpentersville, Crystal Lake, Huntley and Lake in the Hills.
Don't let periodontal disease stop you from enjoying your life. If you've noticed soreness, pain, or anything else making your teeth and mouth uncomfortable, don't hesitate to give us a call and schedule an appointment. Reach out to our office by calling 847-854-9833 at your earliest convenience!