Skip to Content
Straighten Your Teeth with a Six-Month Smile®
You want straight teeth, but don't want to spend one to three years in braces or dealing with aligners. If you're looking for a more affordable, comfortable, and less time-intensive way to straighten your teeth, ask Dr. Audrey Sim about the Six Month Smiles® program at Algonquin Smiles in Algonquin, Illinois. If you live in Algonquin, Carpentersville, Crystal Lake, Huntley, or Lake in the Hills, Illinois, call the helpful staff at Algonquin Smiles today to get straight teeth in just six months. You can also book an appointment online.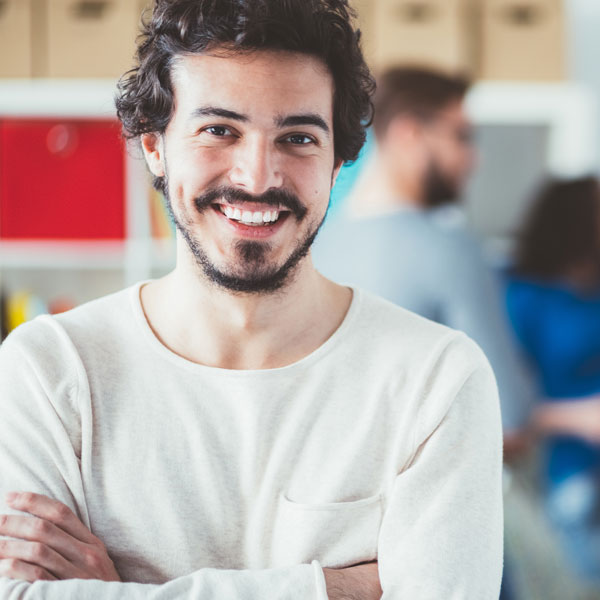 Six Month Smile
Q & A
What is a Six Month Smile?
The Six Month Smiles braces system is a new teeth-straightening technique that uses modified materials and treatments to give you straight teeth in just six months. Six Month Smiles utilizes lower alignment forces to move your teeth, so you'll feel more comfortable, too.
What are the advantages of Six Month Smiles?
When compared to traditional braces, veneers, or aligner trays, Six Month Smiles offers many advantages, including:
Barely visible Lucid-Lok® clear brackets
Tooth-colored wires
Patient Tray Kits™ to speed up your appointments
Lower, more comfortable forces on your teeth
Shorter orthodontic treatment (six months on average)
Greater hygiene
Less expensive
No lost or broken aligners
Who can benefit from Six Month Smiles?
Women, men, and teens with misaligned teeth who might typically choose traditional braces or invisible aligners may be candidates for Six Month Smiles. The Six Month Smiles system corrects:
Overbite
Underbite
Crossbite
Crowded teeth
Rotated teeth
Gapped teeth
Why should I straighten my teeth?
Straight teeth are functional teeth. They're also less subject to decay. If you don't straighten your teeth, you may be subject to complications such as:
Jaw problems
Trouble chewing and digesting food
Speech impediments
Straight teeth can boost your confidence and change the way other people see you. When you have straight teeth, you're more likely to smile with confidence. In fact, many people say that a great smile is what they remember most when meeting someone for the first time.
How does the Six Month Smiles system work?
During your first appointment with Dr. Audrey Sim, she'll examine you to see if you are a candidate for Six Month Smiles. If your teeth and gums are healthy, and they determine that you would benefit from clear adult braces, they apply the clear brackets to your teeth and fit the tooth-colored wires.
Over the next six months, you visit Dr. Audrey Sim for adjustments and tweaks. Most men, women, and teens need about five to seven adjustments. Between months four and nine, your teeth are straight and Dr. Audrey Sim removes the braces. After you've straightened your smile, you keep your teeth in alignment by wearing a retainer at night.
If you've been self-conscious about gaps or missing teeth in your smile and you're looking for a reliable fix, don't hesitate to give us a call and schedule an appointment. Reach out to our office by calling 847-854-9833 at your earliest convenience!